Squirrel Control & Removal NJ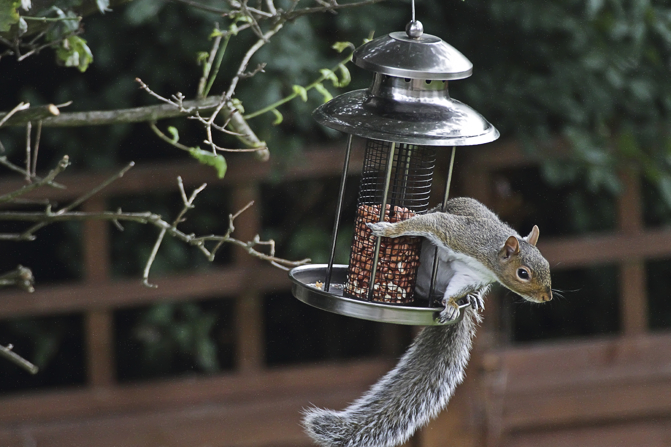 Nuisance wildlife problems and animal control
Our Service Includes:
Same day service for immediate wildlife removal
Free inspection: homes, backyard, attic vents, chimneys, roofs and more
Expertise in indoor & outdoor animal control
Treatment plan provided to remove and prevent unwanted raccoons, squirrels, groundhogs & more
Our certified exterminators are trained to remove wildlife from your property and prevent them from returning. We are fully committed to protecting your home and property in a safe and effective way. We also always guarantee your satisfaction and have been doing so in New Jersey since 1971.
Our professional pest removal exterminators will create a removal plan to rid your family of unwanted animals and prevent them from returning. Action Termite & Pest Control is available for any animal and wildlife control you might be experiencing.
Action Termite and Pest Control provides a humane removal of nuisance wildlife in New Jersey.  If you are having an issue with animal control in Ocean County, New Jersey, Action's trained wild life experts will perform an inspection of your property, provide wildlife removal and/or wildlife relocation, as well as, repair damage to structures and provide exclusion methods to prevent future wildlife nuisances.
Appearance: Squirrel populations in different regions vary in their coloring and can be whitish, gray, yellow, red, brown, or even black. They have a long furry body with a bushy tail and can be 6-15" tall. A squirrel's tail can be just as long as its body.
Region: Squirrels are found in all regions of the Unites States.
Habitat: In the summer, squirrels will likely nest in tree cavities or build nests in branches. They may overwinter in tree holes but are also known for invading homes and structures looking for a place to keep warm.
Threats: All tree squirrels are considered pests because they frequently enter attics in the winter, but they rarely pose a health threat to homeowners. Outdoors, these squirrels can damage electrical wires and telephone lines.
Unique fact: Some squirrel populations have adapted to living in urban environments and are often the only wild animals, besides birds, that some people ever see.